Drug Crime Attorneys
Facing drug crime accusations can be terrifying. Work with our drug crime attorneys at The Foley Law Office and protect your rights. We're here to help clients throughout Colorado Springs, CO, and the Pikes Peak area by providing knowledgeable advice and aggressive representation.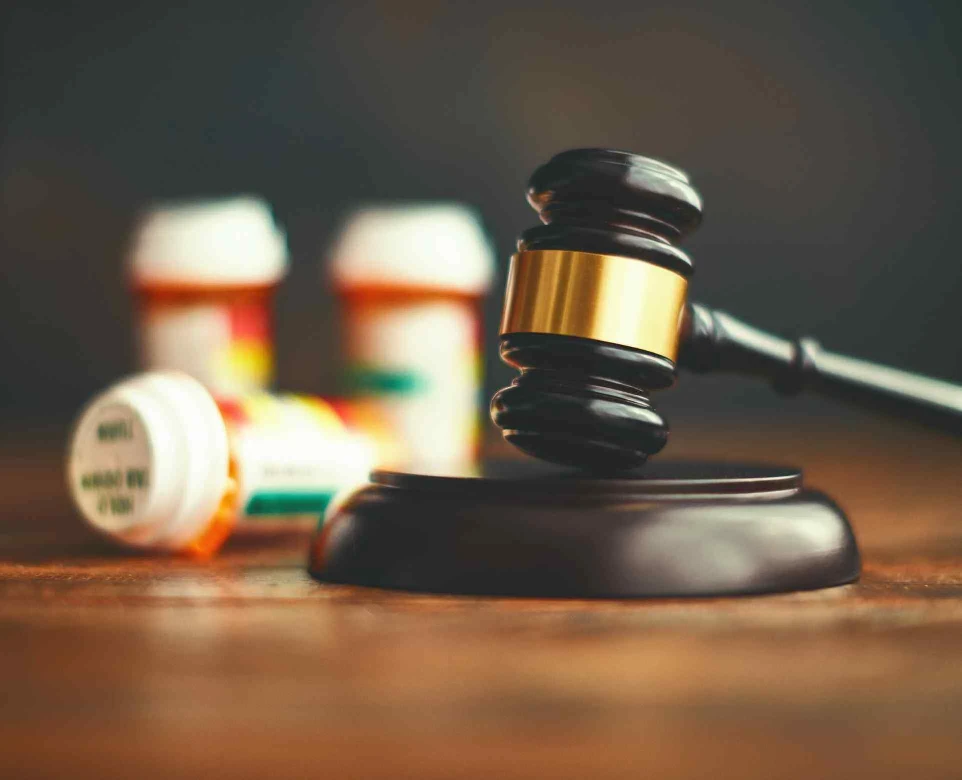 Drug Crime Attorneys in Colorado Springs, CO
Just because Colorado legalized the use of marijuana doesn't mean you won't ever need help from a drug crimes attorney.
Let's take an example. Say that law enforcement comes to your house, claiming that a neighbor reported suspected drug possession. They take a look around and stumble upon a problematic find: large quantities of a drug that isn't legal.
Now what do you do? Drug crime accusations are serious—and a conviction can be an even bigger problem. Convictions can result in huge fines, years in prison, and much more.
When you're facing potential drug charges, reach out to the experienced drug possession lawyers at The Foley Law Firm. We can examine your case and provide you with a solid defense.
Types and Examples of Drug Crimes in Colorado Springs
Drug crimes vary in severity depending on the type and amount of controlled substances, but all fall into several broad categories:
Possession
Trafficking
Manufacturing
Possession with Intent to Sell
Defend your rights by working with us. We're here to help you strategize and figure out how to proceed with your case.
Several Criminal Laws Remain Effective in Colorado Following Limited Legalization of Marijuana in 2014
In 2014, Colorado officially legalized marijuana in Colorado amendment 64.
This was revolutionary: Authorized dealers could sell marijuana to anyone over the age of 21. To a lot of people, this seemed like it would be the end of drug criminalization.
Unfortunately, that wasn't entirely the case.
Only adults over the age of 21 can purchase marijuana, and only people with the right authorizations can sell it. In addition, though, there's a limit on how much you can buy—and how much you can have on your person at a time.
If you have a Colorado ID, you can buy up to one ounce of marijuana; if you don't, you can only buy half an ounce. Unless a doctor prescribed medical marijuana for you, you can't have more than one ounce on you at a time. In addition, you can only smoke marijuana in certain places—and definitely not in public or while driving.
Charges for Drug Possession in Colorado Springs
The penalties for drug possession vary depending on what types of drugs you have—and how much. Take marijuana, for example. Possession of two ounces at one time can result in a $100 fine; possession of more than six ounces can result in between six and 18 months in jail and/or a fine between $600 and $5,000.
There are some solid defenses for drug possession that your drug defense lawyer can use. For example, say that an officer pulls you over. They decide to search your vehicle and find drugs in it and are using that to charge you. This is against the law, so your attorney could potentially use it in your favor.
Not every defense works for every situation. You'll need to talk to your attorney to determine what options could work for your situation.
Drug Distribution or Sale of Drugs in Colorado Springs
Drug possession is not the only crime the court could charge you with. Illegal drug distribution or sale are other potential charges.
While marijuana may be legal in Colorado, only authorized individuals can sell it. It's illegal to distribute marijuana beyond state borders. Out-of-state customers can only buy marijuana if they are in Colorado. If you don't sell marijuana properly, you could end up with 32 years in prison and high fines.
While marijuana is legal, other drugs aren't. Selling or distributing illegal drugs can lead to years in jail to fines.
Don't let a drug crime bring your life to a halt. Our drug crime lawyers at The Foley Law Firm can examine the facts of your case and provide advice.
Work Closely with The Foley Law Firm — Experienced Drug Crime Lawyers in Colorado Springs, CO
Our legal team is here to provide you with a solid defense! As our founding criminal defense attorney is a former prosecutor, The Foley Law Firm knows how the other side operates. We can come up with strategies to counter common arguments. We provide reliable advice and representation and help you find a path forward.
Working with a drug crimes lawyer can help you defend your rights! Don't face the legal system alone; give us a call.
We offer free consultations, so call (719) 757-1182 to discuss your case with us!
(719) 757-1182
Why Choose The Foley Law Firm?
We can put your life back together. Unlike other law firms, we remain accessible to answer your questions and help you navigate important decisions from the moment you contact us until your case is resolved.
Founded by David W. Foley, who, as a former prosecutor, designed the training program for the prosecutors at the 4th Judicial District Attorney's Office
Community-minded legal advocacy in Colorado Springs and the Pikes Peak area
Consistent communication to coordinate your defense strategy
Personalized, committed service and respectful, neighborly treatment
Experienced guidance and strategic direction — bringing you peace of mind
Free consultations for criminal defense cases
We're One of You; We're Here To Help

Our Team Members

Our Location